2020 Annual Meeting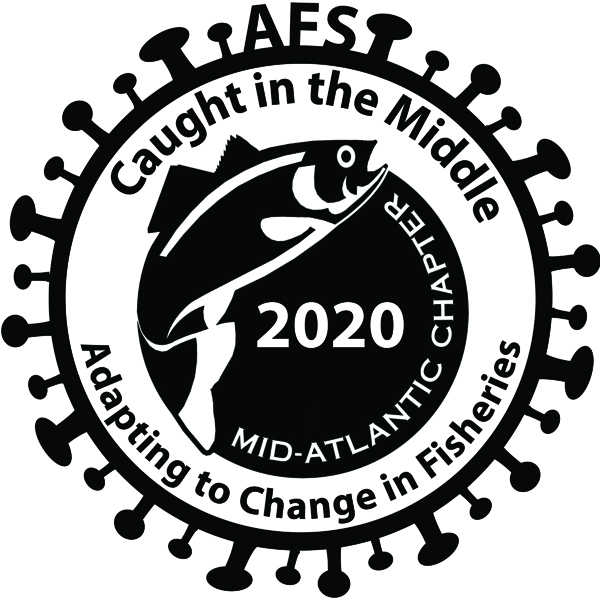 Caught in the Middle –
Adapting to Change in Fisheries
When: November 13, 2020
Where: Throughout the Mid-Atlantic Region
Due to the current pandemic, this year's Mid-Atlantic Chapter Annual Meeting is going to be virtual. We are adapting our traditional meeting to make this first (and hopefully last) virtual annual meeting dynamic and interactive for both students and professionals. We are planning for presentations, networking opportunities, and more so don't miss out.
---
Agenda
Below is the link to the most current agenda.
Fall 2020 Virtual Annual Meeting Agenda
---
Abstract Submission (CLOSED)
We look forward to hearing from both students and professionals about their current research. We will be having "traditional" (12 – 15 minute) presentations and "larval" (3 – 5 minute) presentations. Larval presentations will be replacing posters this year. They will provide the presenter with the opportunity to inform members of new and developing projects.
Abstract submissions closed Friday, October 2, 2020.
---
Meeting Registration
We are excited to announce that the 2020 annual meeting is free for all current members of the Mid-Atlantic Chapter! If you are not a member, we are charging a minimal $10 fee. This fee gives you access to the meeting and annual membership in the Mid-Atlantic Chapter of the American Fisheries Society for 2021.
Complete the Registration Form to register for this year's meeting and follow instructions for making payments if necessary.
If you aren't able to attend the the meeting, but would still like to do something for the Chapter, you can donate to the Student Support Fund through our Square site. This donation will go specifically to our student membership and cover registration and travel costs to scientific conferences, as well as support our student awards for best oral and poster presentations at our annual meeting. Donate Here
---
We are also offering a Virtual Networking Event for students and early career professionals on Friday, November 13th (12:30 – 1:30 pm). Attendance at the 2020 Annual Fall Meeting and Mid-Atlantic Chapter / AFS membership are not required to attend the Networking Event.
If you plan to attend the Meeting and Networking event, please complete both registration forms.
---
Details regarding virtual venue will be sent to registrants once details are finalized.
---
Check back here regularly! As we formalize more details, we will update this page with the meeting agenda and instructions.