2019 Annual Meeting
2019's Annual Meeting – Univ. of Delaware Virden Retreat Center – Lewes, DE
Thursday, November 21, 2019
Dear Chapter Members,
Thank you all for your participation and fantastic talks at the 2019 Chapter Meeting in at the University of Delaware's Virden Retreat Center in Lewes, DE. Despite shortening the meeting to just one day, the meeting was successful. We had 50 attendees at this year's meeting where we had 9 oral presentations which included 3 student presentations. There were also 9 poster presentations, 8 of which were from students.
Awards were presented for the best student oral and poster presentations.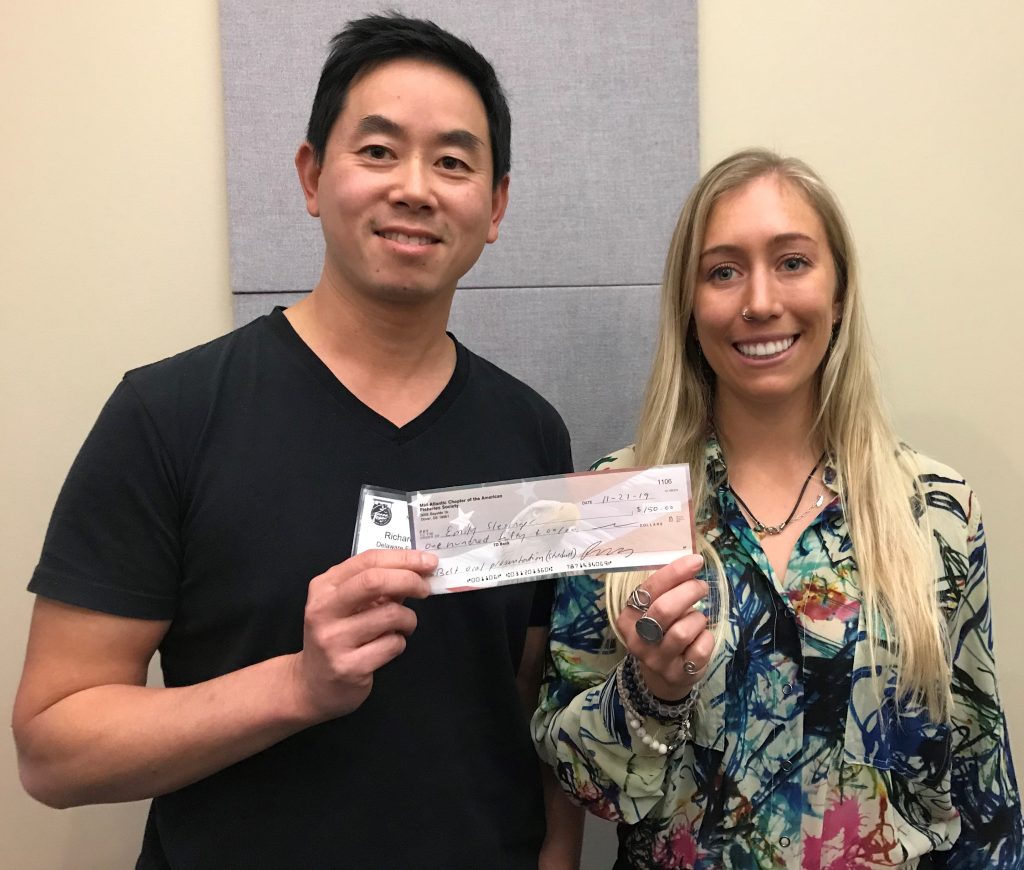 The Best Student Oral Presentation went to Emily Slesinger, a graduate student with Rutgers University's Department of Marine & Coastal Sciences, for her presentation on "The interaction between ocean warming and spawning latitude on U.S. Northeast Shelf black sea bass (Centropristi striata) energetics and reproductive potential throughout the spawning season."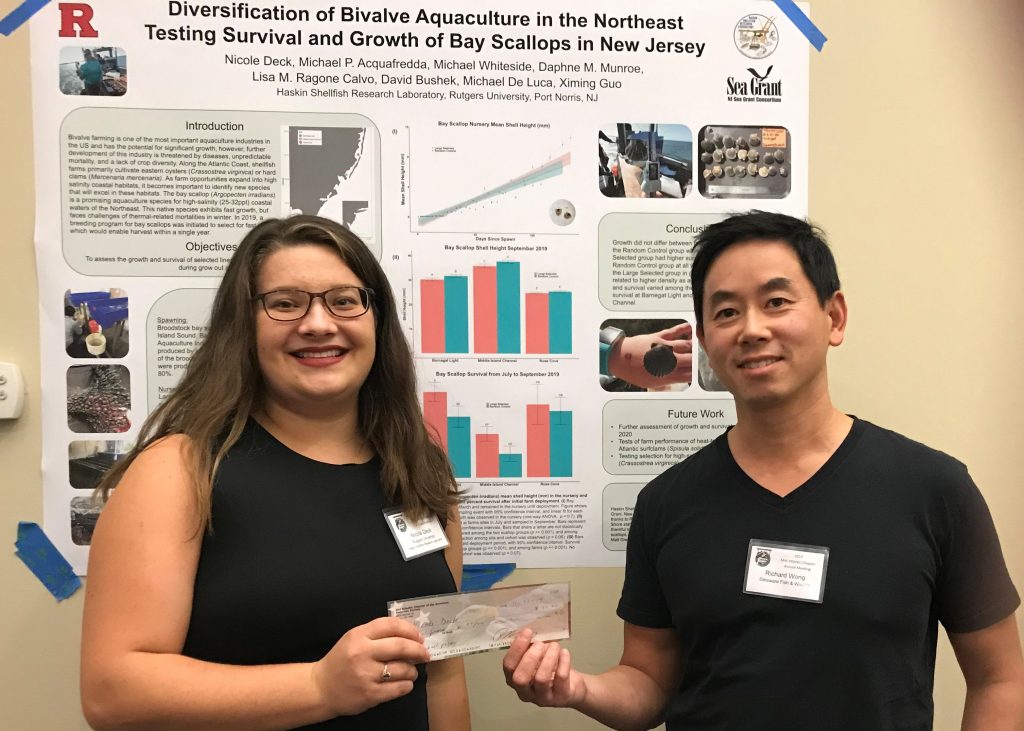 The Best Student Poster Presentation was awarded to Nicole Deck, a graduate student with Rutgers University's Haskin Shellfish Research Laboratory, for her poster on "Diversification of Bivalve Aquaculture in the Northeast, Testing the Survival and Growth of Bay Scallops in New Jersey."
I want to give a big shout out to Jessica Valenti (Rutgers) and Haley Oleynik (Univ. of Delaware) for their help working the registration table prior to the meeting, Roland Hagan (Rutgers) for his help overseeing the Student Raffle. I would also like to thank Lori Brown, Jake Mathews, Roland Hagan, Daphne Munroe, Johnny Moore and anyone who I may have missed for their help collecting donations for the Student Raffle.
I would like to welcome Mark Sullivan (Stockton University) as our new Chapter President, Ian Park (DE Fish & Wildlife) as our new President-Elect and Jason Boucher (DE Fish & Wildlife) as out new Secretary. I am looking forward to seeing everyone at next year's meeting.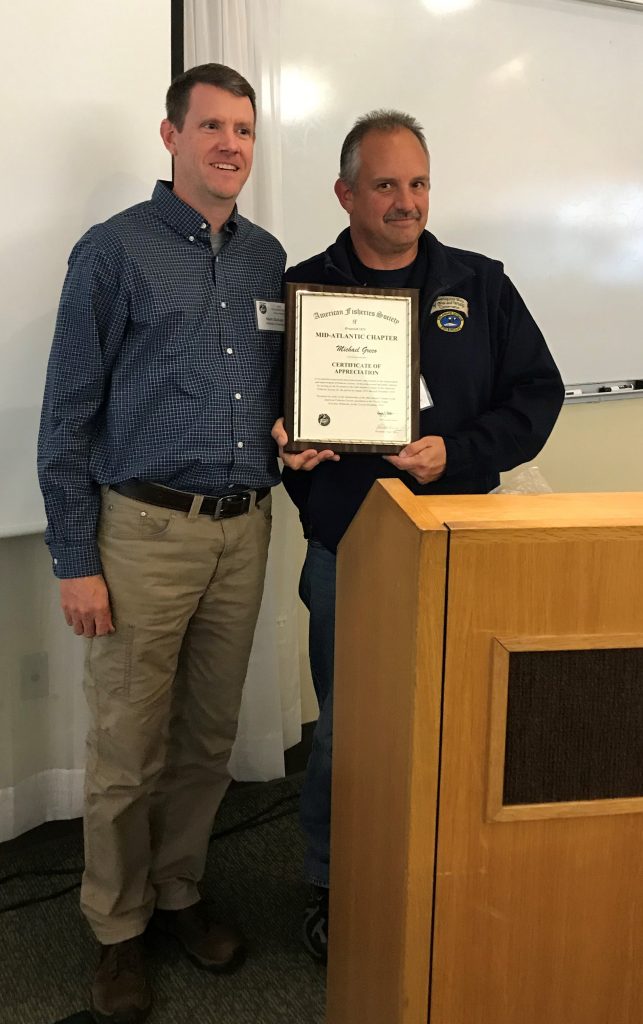 Respectfully,
Mike Greco
2019 MAC-AFS Past-president