2017 Annual Meeting
2017 Annual Meeting – St. Jones National Estuarine Research Reserve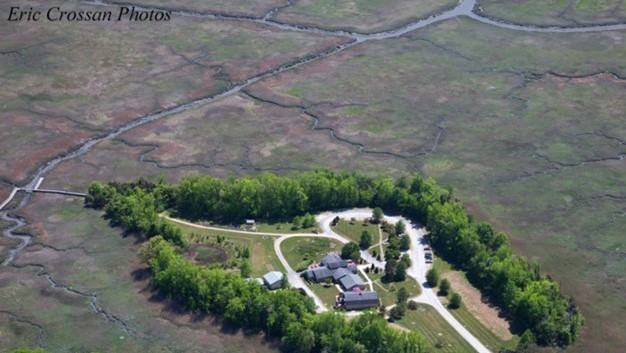 Join us at the St. Jones National Estuarine Research Reserve in Dover, DE
Thursday and Friday, October 26 – 27, 2017
This year's annual meeting will include a variety of presentations on work being conducted throughout the region and beyond. Presentations will range from work in freshwater streams to ocean ecosystems.
Dr. Olaf Jensen of the Department of Marine & Coastal Sciences, Rutgers University has agreed to provide a keynote address at the meeting based on selected topics in Fisheries. Dr. Jensen has over 15 years of professional experience ranging from Germany, both coasts of the United States, and Mongolia. For more information on the Jensen lab, click here.
We will also discuss the AFS 2018 annual meeting in Atlantic City hosted by future AFS president, Steve McMullen during our annual business meeting.
Please review the meeting information below and consider presenting your work. This is the perfect venue to present, network, and get feedback on your research.
I look forward to seeing you in October!
Ed Hale
MACAFS, President
Key Dates
September 30, 2017

– Last day to obtain discount lodging rates. See lodging information below.

September 30, 2017

– Presenters must register; provide presentation title and abstract.

October 4, 2017

– Last day for preregistration by check. Checks should be mailed by this date.

October 11, 2017

– Last day for early bird registration. To receive a MAC t-shirt
you must register by this date.

October 17, 2017

– Presenters will be notified of the designated time and place of their presentation.

October 17, 2017

– Last day for online registration
Conference Registration
The registration fee covers a MAC-AFS t-shirt (for early bird registration only), 2 days of talks, light breakfast and lunch each day, poster session, and a networking event on Thursday evening, October 26th.
Registration information is below.
You will need to specify your choice of presentation type (poster or talk) and submit an abstract if you would like to present. The registration fee for payment by credit card or check is $105 (there is an additional $6.24 service fee for online payments). If you fail to preregister, day of registration fees will be $115, so sign up early!
Please make the checks payable to 'AFS MidAtlantic Chapter' and clearly indicate who the meeting attendee(s) will be. Contact Rich Wong for payment questions. He may be reached at (302)735-2975 or richard.wong@state.de.us
Mail checks to:
Richard Wong
Division of Fish & Wildlife
3002 Bayside Dr.
Dover DE 19901
Conference Venue, Networking Event and Lodging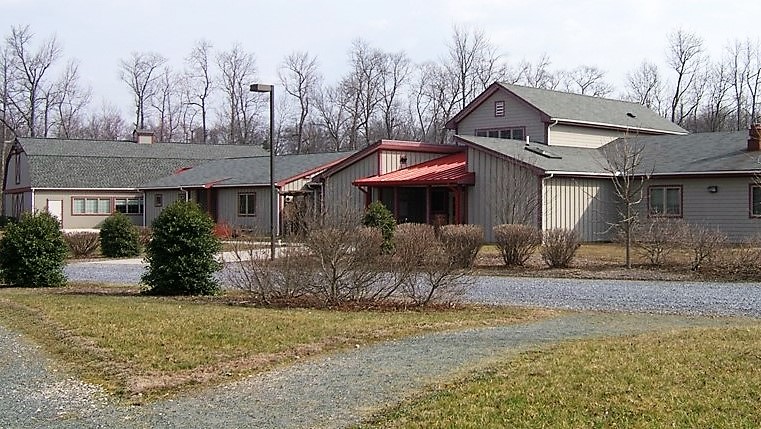 Venue
The conference will be held at the St. Jones National Estuarine Research Reserve located at:
818 Kitts Hummock Rd, Dover, DE 19901
Phone: (302) 739-6377
Web: http://www.dnrec.delaware.gov/coastal/DNERR/Pages/StJonesReserve.aspx
The Reserve is 15 minutes east of downtown Dover, DE and is conveniently located near the New Jersey and Pennsylvania turnpikes, and I-295. All meeting events, will be held at the Reserve.
Networking Event
The 2017 networking event will include two bonfires on site with a visiting food truck and select craft brew options.
Lodging
A block of rooms has been set aside at nearby Dover Downs Hotel & Casino, for Thursday October 26, 2017 at the government rate for attendees of the conference. The government rate is $91.00, plus an 8% lodging tax and $7.00 per night per room resort fee. For those seeking the government rate, ID is required at the time of checkout.
If you do not have a government ID, the room rate is $125.00, plus an 8% lodging tax and $7.00 per room resort fee.
Our group code is GFISH17.  Please call (302)-674-4600 and ask for VIP services when making hotel reservations. Room reservations must be made on or before October 4, 2017.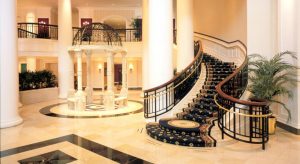 Oral Presentations
Presenters will have 20 minutes allotted for each oral presentation (15 + 5 min for questions).
Upon registration you will provide authorship, title, and abstract. Presenters will be notified of acceptance within a few weeks of their submission. Presenters will be notified of the designated time and place of their presentation by October 17, 2017. Contact Ed Hale at ed.hale@state.de.us for questions.
Poster Session
The poster session will be held at the Reserve on Thursday (see agenda below). Upon
registration you will provide authorship, title, and an abstract for your poster. Posters will be taped to the walls of the Reserve. Posters may remain on the walls for the duration of the conference. There is no criteria for posters dimensions. However, posters should be not be unwieldy. Light refreshments will be provided during the poster session.
Auction
We will have our annual student travel fund auction/raffle during the poster session and dinner social on Thursday. DONATIONS are needed! Please solicit donations from your friends, colleagues, and local businesses. All proceeds help support student participation in our meetings. Tax receipts can be provided on request. Contact Jessica Valenti at valenti@marine.rutgers.edu for more information.
You can either bring the donation with you (email us to tell us what you are
bringing), or mail donations in advance to:
Edward A. Hale
Delaware Division of Fish and Wildlife
3002 Bayside Drive
Dover, DE 19901
Students
We encourage student participation, and an award is given for best student oral and
poster presentation. Bring us your best! We will also need volunteers willing to help us
judging the amazing student presentations. Please consider volunteering. Contact
Ed Hale at ed.hale@state.de.us directly if you are willing.
Registration
Unfortunately, we have reached capacity for the 2017 MAC meeting and will no longer accept new registrations.
Agenda
October 26th, 2017
| | | | | | |
| --- | --- | --- | --- | --- | --- |
| Start | End | Activity | First Name | Last Name | Title |
| 8:30 AM | 9:00 AM | Registration (Light Breakfast) | | | |
| 9:00 AM | 9:45 AM | Presentation | Olaf | Jensen | Plenary |
| 10:00 AM | 10:20 AM | Presentation | Thomas | Grothues | Is there evidence of phenological shifts in the recruitment of fishes from a long-term time series in the Mullica River-Great Bay estuary in southern New Jersey? |
| 10:20 AM | 10:40 AM | Presentation | Bradley | Stevens | Direct Aging of Crustaceans with Application to Red Deep-Sea and Jonah Crabs |
| 10:40 AM | 11:00 AM | Presentation | Christopher | Free1 | Influence of SST on the productivity and recruitment of marine fisheries globally |
| 11:00 AM | 11:20 AM | Presentation | Cordielyn | Goodrich1 | Krill Patches are More Frequent in Convergent Features Defined by Lagrangian Coherent Structures |
| 11:20 AM | 11:40 AM | Presentation | Melanie | Fuoco1 | Nitrogen Source Tracking and Measuring Macrobenthos Biodiversity at Oyster Aquaculture Sites in the Delaware Inland Bays |
| 11:40 AM | 12:00 PM | Presentation | Michael | Acquafredda1 | Diversifying the New Jersey aquaculture sector by developing culture techniques for the Atlantic surfclam (Spisula solidissima) |
| 12:00 PM | 12:20 PM | Lunch | | | |
| 12:20 PM | 12:40 PM | Lunch | | | |
| 12:40 PM | 1:00 PM | Lunch | | | |
| 1:00 PM | 1:20 PM | Lunch | | | |
| 1:20 PM | 1:40 PM | Presentation | Esam | Almuhaideb1 | MONITORING OF VIBRIO SPECIES IN OYSTERS Crassostrea virginica AND SEAWATER OF DELAWARE BAY AND MOLECULAR CHARACTERIZATION OF Vibrio parahaemolyticus |
| 1:40 PM | 2:00 PM | Presentation | Joseph | Caracappa1 | Maternal effects on blue crab (Callinectes sapidus) larval morphology |
| 2:00 PM | 2:20 PM | Presentation | Mattea | Berglund | Insights into community composition and reef development from a pilot trap survey of New Jersey artificial reefs |
| 2:20 PM | 2:40 PM | Presentation | Jeffrey | Brust | Investigating the Utility of Inshore Trawl Surveys for Developing Black Sea Bass Abundance Indices |
| 2:40 PM | 3:00 PM | Presentation | Richard | McBride | Black sea bass reproduction and first-year growth in New England: northward expansion of spawning and nursery grounds in a warming Gulf of Maine |
| 3:00 PM | 3:20 PM | Break | | | |
| 3:20 PM | 3:40 PM | Presentation | Matthew | Oliver | Factors affecting detection efficiency of mobile telemetry Slocum gliders |
| 3:40 PM | 4:00 PM | Presentation | Chris | Chambers | Plasticity of responses of an estuarine forage fish, Atlantic silverside (Menidia menidia), to elevated CO2 regimes |
| 4:00 PM | 4:20 PM | Presentation | Beth | Phelan | Using controlled laboratory experiments to improve fisheries management in response to climate change |
| 4:20 PM | 4:40 PM | Business Meeting | | | |
| 4:40 PM | 5:00 PM | Business Meeting | | | |
| 5:00 PM | 5:20 PM | Business Meeting | | | |
| 5:20 PM | 5:40 PM | Business Meeting | | | |
| 5:40 PM | 6:00 PM | Business Meeting | | | |
| 6:00 PM | 9:30 PM | Networking Event-Poster Viewing | | | |
October 27th, 2017
| | | | | | |
| --- | --- | --- | --- | --- | --- |
| Start | End | Activity | First Name | Last Name | Title |
| 8:30 AM | 9:00 AM | Light Breakfast | | | |
| 9:00 AM | 9:20 AM | Presentation | Molly | Ashur1 | Survival and development of overwintering horseshoe crab eggs |
| 9:20 AM | 9:40 AM | Presentation | Lane | Johnston1 | Effects of ocean acidification on tropical elasmobranch behavioral responses to sensory stimuli |
| 9:40 AM | 10:00 AM | Presentation | Jennifer | Joseph1 | Benthic Cues Influencing Coral Reef Fish Larvae Habitat Selection |
| 10:00 AM | 10:20 AM | Break | | | |
| 10:20 AM | 10:40 AM | Presentation | Samantha | Vanderhoof1 | Age and Growth of Sheepshead in South Texas |
| 10:40 AM | 11:00 AM | Presentation | Edna | Stetzar | Tidal Largemouth Bass Program-Managing Delaware's most sought-after freshwater gamefish in the Nanticoke River system |
| 11:00 AM | 11:20 AM | Presentation | Danielle | Haulsee | Seasonal Occurrence of Atlantic Sturgeon and Winter Skate in the Delaware Wind Energy Area |
| 11:20 AM | 11:40 AM | Presentation | Katie | Drew | Assessing an Endangered Species in a Fisheries Framework |
| 11:40 AM | 12:00 PM | Presentation | Alexandrea | Safiq1 | Perceptions of EBFM among state natural resource agency personnel in the Northeast |
| 12:00 PM | 12:20 PM | Lunch | | | |
| 12:20 PM | 12:40 PM | Lunch | | | |
| 12:40 PM | 1:00 PM | Lunch | | | |
| 1:00 PM | 1:20 PM | Lunch | | | |
| 1:20 PM | 1:40 PM | Presentation | Ashok | Deshpande | Characterization of microplastics by using a novel method of pyrolysis GC-MS |
| 1:40 PM | 2:00 PM | Presentation | John | Tiedemann | Perceptions of Recreational Fisheries Conservation Among New Jersey Striped Bass Anglers |
| 2:00 PM | 2:20 PM | Presentation | Douglas | Zemeckis | Utilizing collaborative scientist-industry partnerships to estimate and reduce discard mortality in recreational fisheries |
| 2:20 PM | 2:40 PM | Presentation | Sarah | Rains | The Taming of the Data-Shrew: the Importance of Data Management |
| 2:40 PM | 3:00 PM | Presentation | Joe | Myers | Taming of the Data-Shrew: The Data Life Cycle |
| 3:00 PM | 3:20 PM | Break | | | |
| 3:20 PM | 3:40 PM | Presentation | Paola | Lopez-Duarte | Evaluating Trophic Relationships in a Saltmarsh Food Web using Stable Isotopes and Fatty Acids |
| 3:40 PM | 4:00 PM | Presentation | Talia | Young | Economic and ecological ramifications of community-supported fishery (CSF) programs and other direct marketing arrangements |
| 4:00 PM | 4:20 PM | Presentation of Student Awards | | | |
| 4:20 PM | 4:40 PM | Adjourn | | | |